Plastic Love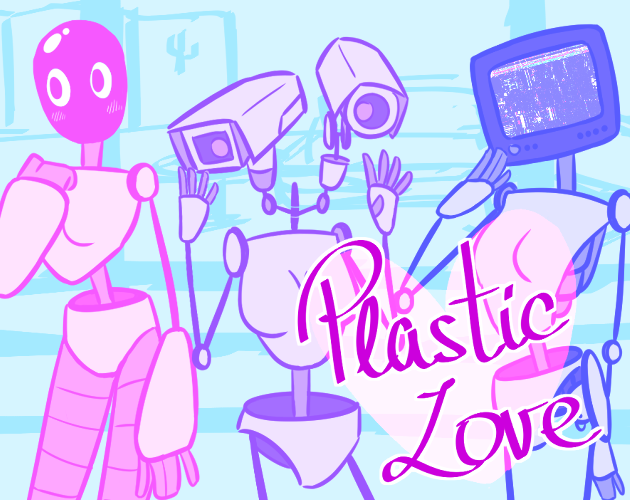 A game made with Ren'Py for the Strawberry Jam 3!
Inspired by HuniePop, Jazzpunk and the robot strippers from Las Vegas. Music from Purple Planet.
Point-based visual novel in which you flirt with sexy robots. Your goal is to take them all on a date, but will you be able to gain their love and trust?
Comments
Log in with itch.io to leave a comment.
Very good but too short !!
Sorry to hear x3 it was a side project made for a jam and my first dating sim. Glad it was good at least!
Thanks for all your help! This was a very fun dating experience!