About
Hi! I'm Neon, a hobbyist artist and game dev doing her best! I try to spread awareness on LGBT+, mental health, body positivity and environmental issues with my stories.
You can support me on Patreon or Kofi <3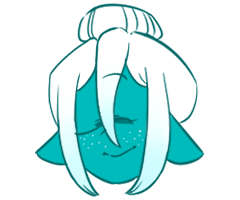 Most of my games are about my original species Katharos and Amaritian, and ambiented in their galaxy. Check out our Wiki!


Story about Luna, a Katharos princess who escapes her own wedding to be with a woman she just met, an Amaritian criminal. This act will create havoc in her kingdom, and she'll have to team up with other criminals to save their galaxy.
Follow the development of Celestial Bond on our Tumblr devlog!
Currently working on...